I wrote I SPY SPOOKY NIGHT with the classic haunted house story in mind. You see a haunted house. You're afraid but you can't resist. You go in and go from room to room. You're scared. How will you ever get out? Finally you do get out, but where are you? You wake up and discover it was all a dream.
What a relief! But what about that beautiful house in the last picture? It looks a little bit like the haunted house. Why does that dinosaur carry a sign that says, "Enter if you dare?" Of course, I dare! Oh-oh, here we go again. "It's a circle book," one girl explained when I was discussing the book with her class.
Walter Wick outdid himself with this book. Every picture is phenomenal, and keep in mind, that he didn't just take a walk with his camera on Halloween. He made every set in his studio. How? Well, for starters, he bought two doll house kits. Can you find what he made with them? And what is the ghost made of on pages 24-25?* Did you find the object that is in every picture?
I don't have a favorite picture in I SPY SPOOKY NIGHT. They are all my favorite pictures, and this is one of my favorite I SPY books because it all hangs together like a...like a...like a dream?
*cotton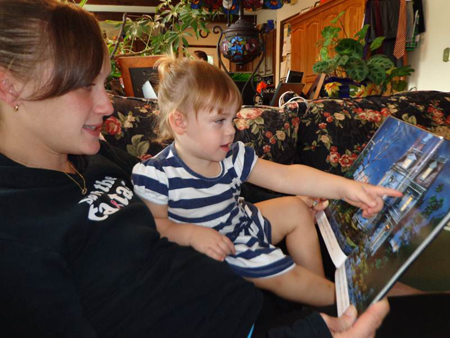 * Publishers Weekly Bestsellers List
"Another brilliant collaboration by this incredibly innovative duo …This book is fun for a wide range of ages, as the picture riddles vary in difficulty and sophistication. A must, in multiple copies, for any Halloween collection."
SCHOOL LIBRARY JOURNAL
"The book will be ideal for encouraging reluctant readers or children who have reading disabilities."
BOOKLIST