Many of the activities on these pages may require adult supervision.
Be sure to tell a grown-up about what you're planning and ask for permission before getting started.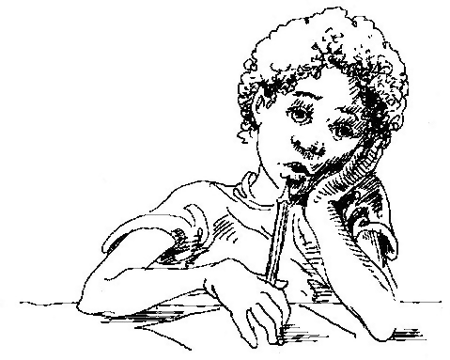 There are all sorts of things to write: notes to your friends, letters to your aunt, entries in secret locked diaries, reports for science class, stories you've invented. Whether or not you plan to become a write, you may as well learn to write as well as you can. Writing is a craft with certain skills that take practice to acquire. The more you write, the better you become at it. The more you read, the better your writing is likely to be too. Somehow all those words put down by good authors have a positive effect on your vocabulary, phrasing, sentence structure, and expectations.