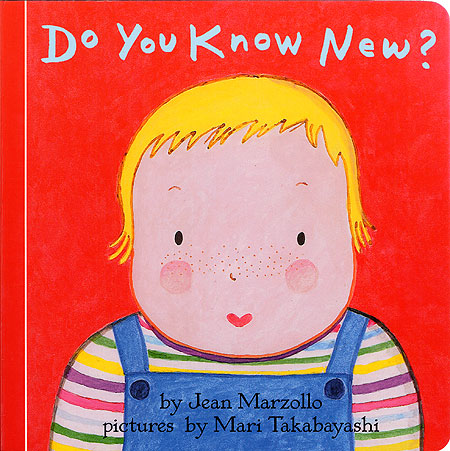 "The book is fun to read aloud, and the illustrations are welcoming in their rounded simplicity and comforting pastel colors." KIRUS REVIEWS
"In this rhyming board book, Marzollo uses simple verses and a question-and-answer format to introduce concepts."
SCHOOL LIBRARY JOURNAL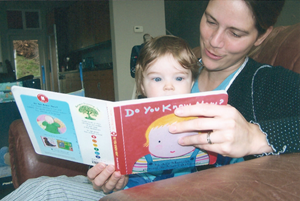 Avril and Rowan Black

..........

I wrote Do You Know New? to celebrate the "oo" sounds that are among the first sounds that are easiest for babies to make. That's why we say "Goo!" and "Boo!" to babies - bacause they can say "oo" back. Try it!
Click here to see Do You Know New?
being read to Baby Oli!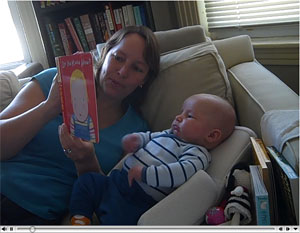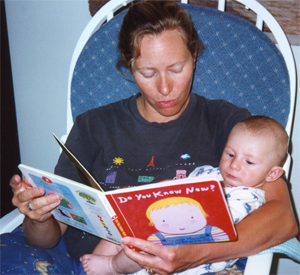 Robin Bailis-Sirota is making the "ooo"
sounds that this book celebrates!