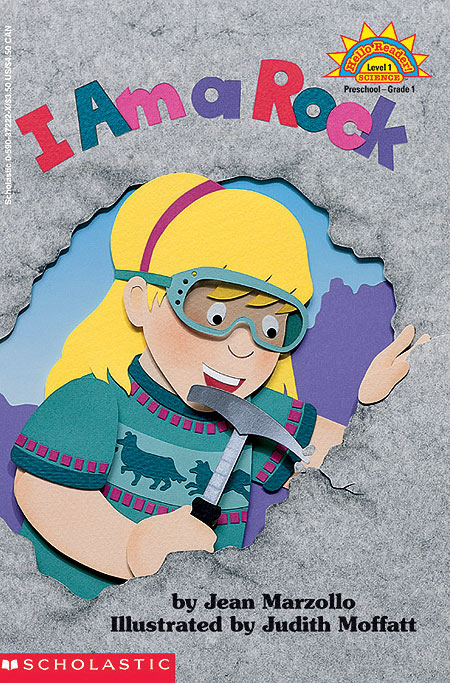 I wrote I Am A Rock at the request of Grace Maccarone, my editor at Scholastic for many years. She asked me to write a series of Level 1 science readers for children in grades K-1. Having been editor of Let's Find Out, Scholastic's kindergarten magazine for 20 years, I was happy to do this. Scholastic picked Judith Moffatt for the illustrations. She is a wonderful paper/collage artist. Kids and teachers love her work in these books because her pictures make science feel like fun. I enjoyed writing the books simply, accurately, and as poetically as possible. As I wrote, I read the text aloud to myself very slowly because that's how readers in grades K-1 read. Reading slowly helped me write poetically. Other books in the series are: I Am a Leaf, I Am a Star, I Am an Apple, I Am Fire, I Am Planet Earth, I Am Snow, and I Am Water.
Excerpt:

You can write with me.
You can draw with me.
Who am I?

Chalk

First-person riddles present information about various rocks and minerals, including sandstone, chalk, slate, and petrified wood.
"The entertaining idea and the appealing pictures make this entry in the Hello Reader! Series a fine choice for readers who have an interest in science." BOOKLIST