I wrote I Am Planet Earth to teach beginning readers basic facts about the earth. I love the way the illustrator makes pictures out of cut paper. She is a fantastic collage artist. Could you make a picture of an animal from cut pieces of paper?
My favorite words are on the last page:
Night and day,
I am your planet,
the only one you have.
Please take care of me.
Oppenheim Toy Portfolio Gold Award 2003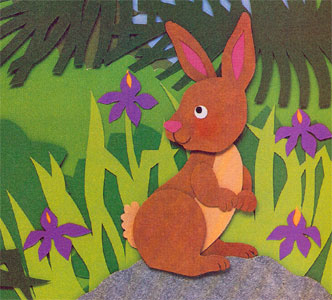 © Judith Moffatt