Pierre the Penguin was awarded the California Reading Association's
Eureka! Gold Award for 2011, the Oppenheim Toy Portfolio Gold Award for 2010
and an Honor Book for the Society of School Librarians International in Science
Grades K-6 category.
In addition, Pierre the Penguin was selected as a finalist by USA Book News in Children's
Non-fiction for the National "Best Books 2010", and was selected for the 2011 list of Outstanding Science Trade Books for Students K-12. The OSTB is a cooperative project of the
National Science Teacher's Association (NSTA) and the Children's Book Council.

Click each award sticker to find out more!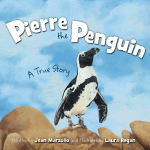 From left to right: Marine Biologist Pam Schaller, Illustrator Laura Regan, and
Author Jean Marzollo, visiting the penguins at the California Academy of Sciences.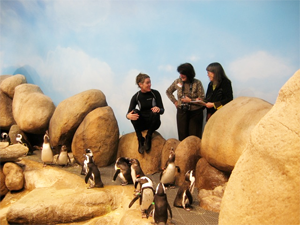 Illustrator Laura Regan at the book launch party on April 20, 2010 at the
California Academy of Sciences in San Franciso, CA .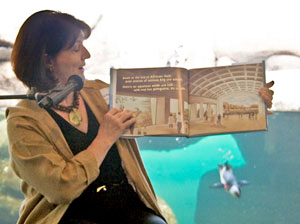 (c) Michael Costa, San Mateo Daily Journal
The party was held in front of the penguin aquarium where Pierre lives.
From left to right: Laura Regan, illustrator;
Stephanie Stone, Museum Director of Communications, and Dr. Pam Schaller.

(c) San Francisco Citizen
The kids watched Pam feed the penguins.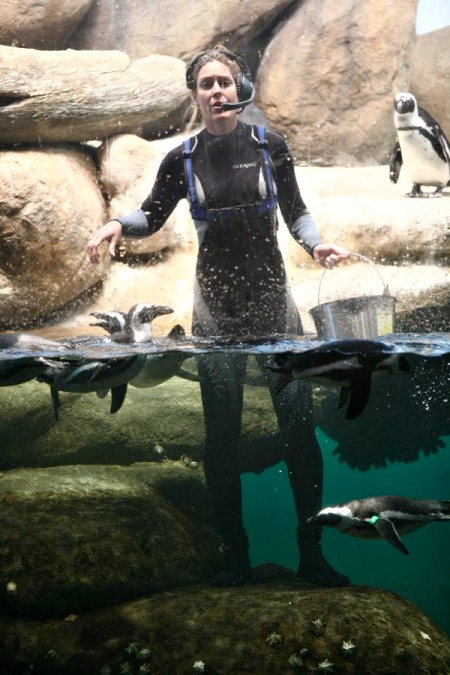 (c) San Franciso Citizen
And there he is, famous Pierre, in the middle.
His feathers grew back so he no longer has a need for his wetsuit.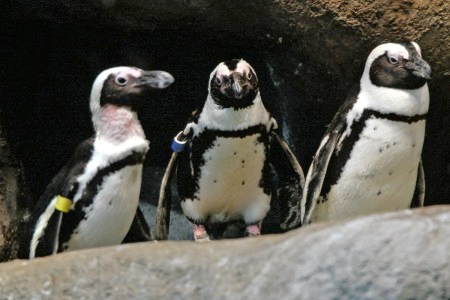 (c) San Francisco Citizen
Can you see Pierre's wetsuit in this picture?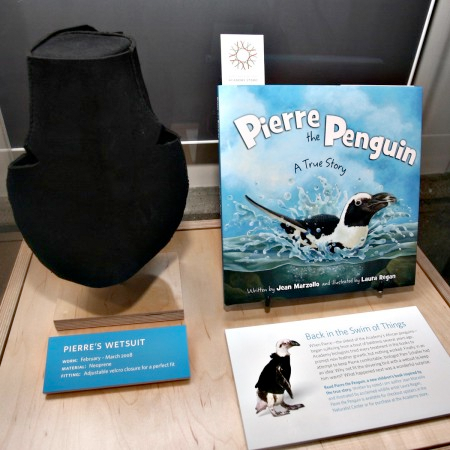 (c) San Francisco Citizen
Photos of Pierre, back when he needed a wetsuit:
(c) Califormia Academy of Sciences
What a happy story!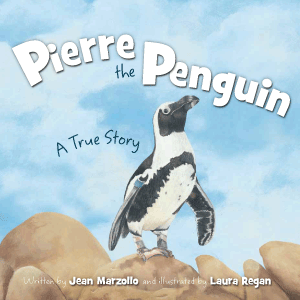 (c) Sleeping Bear Press


African Penguins have recently been listed as Endangered by the International Union for Conservation of Nature because recent data has revealed "that they are undergoing a very rapid population decline, probably as a result of commercial fisheries and shifts in prey populations. The trend currently shows no sign of reversing, and immediate conservation action is required to prevent further declines."